Wednesday, 26 November 2008 20:52
Glue, Thread, Wire and Tools
See also Leather Cord and Sterling Silver Wire
Cord, Thread and Wire
BEADALON FLEX WIRE
Beadalon is very flexible nylon coated wire available in a variety of gauges and flexibility. Beadalon wire is incredibly strong, miniature, multi-strand, stainless steel cable that is nylon coated and made specifically for bead-stringing. You can use Beadalon wire with heavy and light components such as ceramic, stone, gemstone, glass and metal beads. You can choose different diameters of Beadalon for use with different bead hole sizes. We carry two sizes, 49 strand and 19 strand. The numbers 49 and 19 represent the number of strands in each wire. For the same diameter, the more strands in a wire, the more flexible and kink-resistant the wire is.
30 foot rolls available in two sizes:
.015 (More Flexible - 19 strand) $17.00
.018 (Most Flexible - 49 strand) $13.00
100 foot rolls available in one size:
.015 (More Flexible - 19 strand) $47.00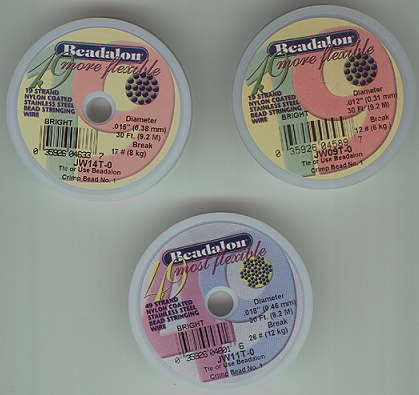 BEADALON DESIGNER SERIES
In .015 ONLY
30 ft spool: $8.00
100 ft spool: $21.00

BEADING SILK
Carded. Available in #2, #4, #6, and #8 in assorted colors.
$1.00 per card.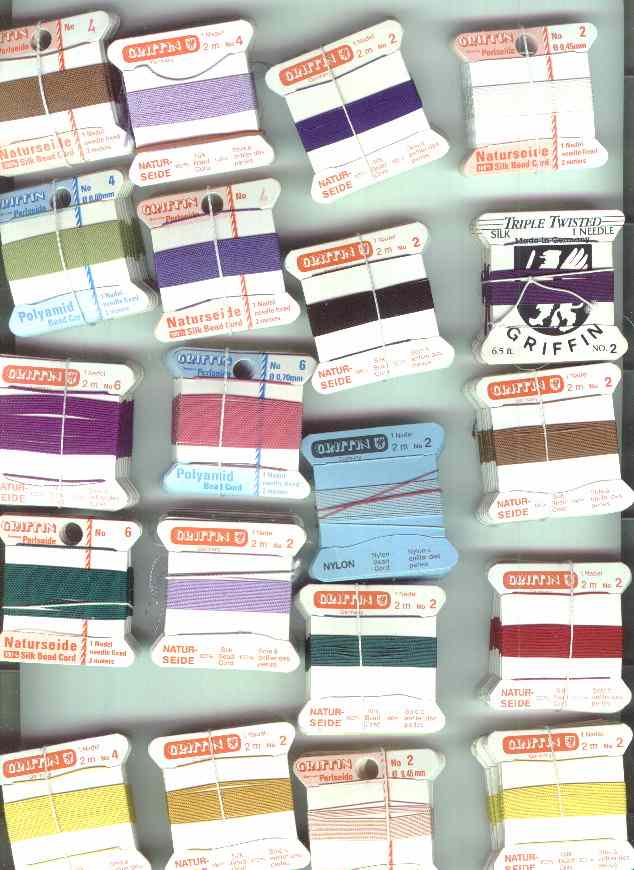 HEMP TWINE
Sold by the skein (30 feet) or 100 gram ball
Skein are available only in Natural Color ($2.00 per skein)
100 Gram Balls (20#) are available in Natural and Colors
$5.00 per 100 gram ball
Colors available: Natural, Black, Red, Blue, Purple and Dark Green


HOBBY WIRE
Sold by the roll.
Available in FIVE colors
Wire is 24g. We're not sure how much wire is on the roll.
Generally the standard is 30 yds. so we'll say that :-)
$2.50 roll
Colors available: Gold, Silver, Copper, Blue and Black

SOFT FLEX WIRE
100 foot rolls available in two sizes: .014/.019 - $35.00/roll
30 foot rolls available in .014 and .019 - $14.00/roll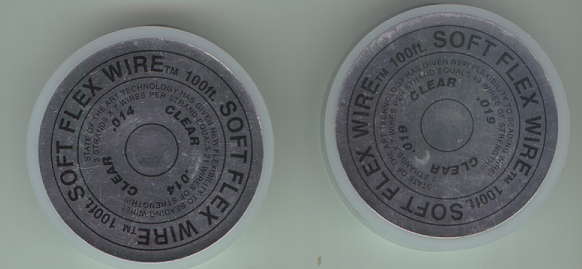 SOFT TOUCH WIRE
Micro Stainless Steel Nylon coated wire which is knottable!!
The most flexible (non kinking) wire of its kind.
.014 (very Flexible - 21 wires) and .019 (Most Flexible - 49 wires)
30 foot rolls available in both sizes: $15.00/roll
100 foot rolls available in .019 only: $45.00/roll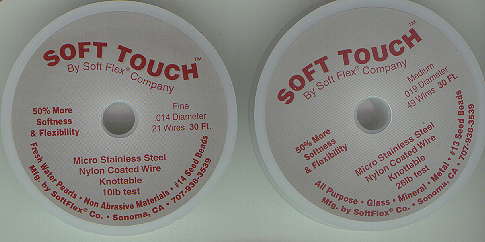 STRETCH MAGIC ELASTIC BEADING CORD
Two Sizes, 5 Colors!
Clear, Red, Green, Blue/Violet, Black
.5mm and 1mm
85 ft spool: $13.50/any color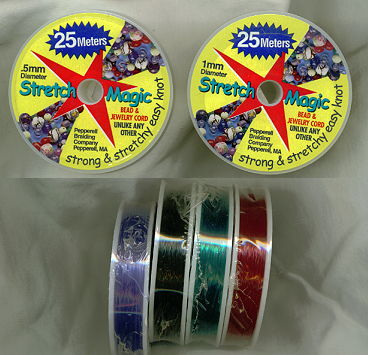 STRINGTH BEAD CORD
30 Foot Rolls = $2.00
300 foot rolls (black only)= $5.00
TIGER TAIL
[Beadalon 7 strand]
30 foot rolls available in two sizes: .015/.018
$3.00/roll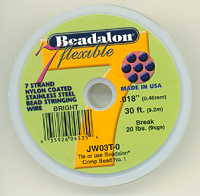 WAXED LINEN
Sold by the 144-yard roll.
1mm BLACK
$25.00 roll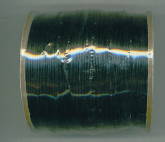 G-S Hypo Cement Glue
1/3 oz Tube
For fine detail work
with precision applicator, which allows precise amount of cement
to be applied to intricate parts for exact placement. Mess free!
Will NOT bond fingers
$4.00 per tube

Metallic Mesh
Sold in packs of 5 Meters (approx. 15 feet)
Many colors available
$30.00 per hank (5 Meters = 15 feet)
Unbelievable versatility and uses
String through large holes, or open the mesh to insert large pearls or gemstones.
Click on the picture to see the colors in better detail, and examples of how to use them.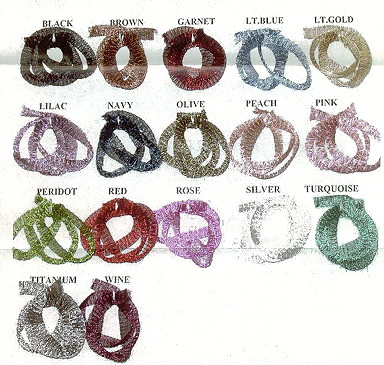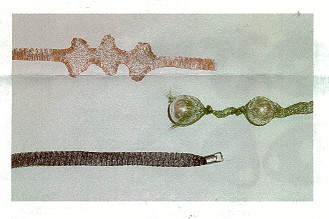 Tools
BEAD STOPPERS
No More Accidental Spills While Beading!!
This is a revolutionary new product designed to help stop accidental spills when beading. Simply squeeze the BEAD STOPPER end loops together to separate the coils, then clip to the end of your strand while beading, to prevent accidental spills. The BEAD STOPPER prevents beads from falling off the strand. No more need to keep your strand attached to a bulky spool, or use messy, sticky tape. The BEAD STOPPER is quick and simple to use and is made lasting stainless steel that will never rust or corrode.
Package of 2 $1.99 or Package of 6 $4.99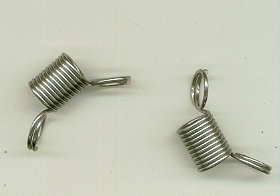 JEWELRY PLIERS
Four types available:
Cutters, Rojnd-nose and Flat-nose $8.00 each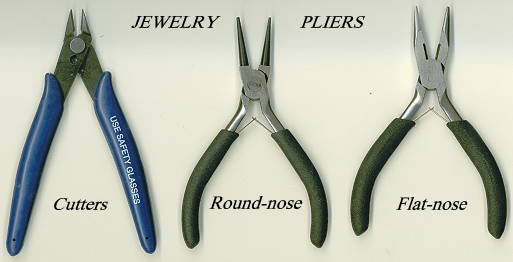 Crimping Pliers: $15.00 each
Comes with illustrated instructions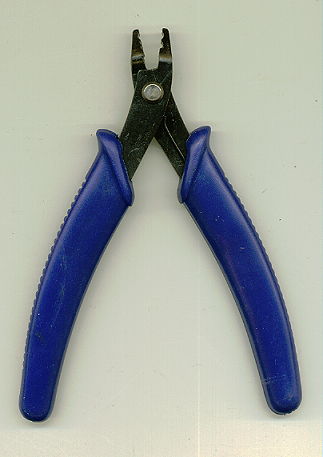 Last Updated on Monday, 23 July 2012 01:11
---
Trash City
P.O. Box 13653, Scottsdale,
AZ 85267, USA
Tel: 602-399-9500
Toll Free Fax:  866-234-5324
E-mail: info@trashcity.com
Copyright © 2009 Trash City. All Rights Reserved.