5mm Round
Sterling Silver $2.50 Set of two (back and front)
Gold Filled $3.60 Set of two (back and front)
Very strong magnetic clasps available in sterling silver and gold filled.
They can be found in the "sterling silver" and "gold-filled" sections of the shopping cart.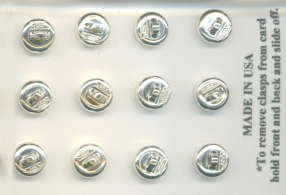 ---
Trash City
P.O. Box 13653, Scottsdale,
AZ 85267, USA
Tel: 602-399-9500
Toll Free Fax:  866-234-5324
E-mail: info@trashcity.com
Copyright © 2009 Trash City. All Rights Reserved.