Friday, 28 November 2008 03:28
Beads and Charms, from the past and the present!
Note: most pics larger than actual size, to show detail.
Please see also our other items available in plastic
Hearts and Patriotic Beads
Vintage Plastic "Gumball" Charms
Sold only in assorted bags of 1 gross (144 pieces)
A random selection of the above; colors may vary
$44.00 per gross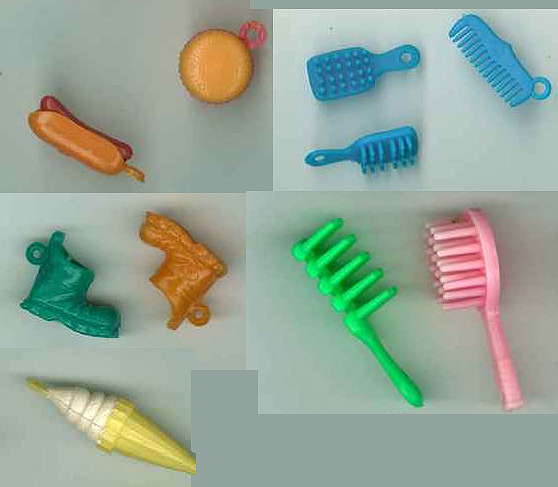 Lucite 18mm Round Rose Beads
Available in 6 colors (drilled through)
65 cents each
Glittery, beautiful rose beads drilled across
Colors Available
Green, Light Amethyst, Topaz, Crystal/Gold, Ruby Red and Blue


Metalized Plastic Rose Beads
Drilled through, assorted shapes and finishes available.
6mm Round Metalized Plastic Rose Bead = $7.50 per 100
9mm Round Metalized Plastic Rose Bead = $9.50 per 100
These are available in Antique Gold, Bright Silver and Antique Silver


Metalized 12mm Rose Shaped Beads
Drilled through, antique silver only
30 cents each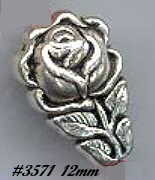 Lucite Yellow Ribbon Beads
Two sizes (drilled through)
21x10mm Small Yellow Ribbon Bead: 35 cents each
30x15mm Large Yellow Ribbon Bead: 75 cents each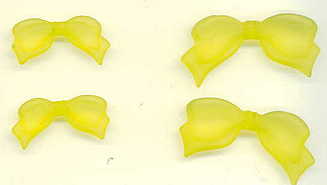 Red Lucite Maple Leaves
A Trash City Exclusive!
Matte Finish
Leaf is drilled at top
Approximate size is 20x25mm
Price is $45.00 per 100 pieces
NOW available in TWO colors: Red and Mother of Pearl White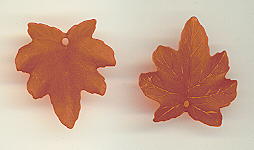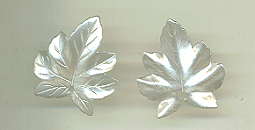 Add to your Canadian theme with our flag fimo tubes
Metalized Plastic Hogan Bead
Metalized 25mm Southwest Hogan Beads
Drilled through: Silvertone
50 cents each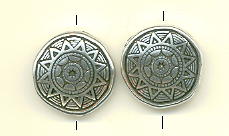 Metalized Plastic Flower Beads
5mm Flower Beads
Drilled through
$10.00 per 100

Goldtone
Silvertone
Antique
Silvertone
Antique
Goldtone
7mm Antique Silvertone Flower beads
Drilled through
$12.00 per 100


Metalized Plastic Star Beads
6mm, $10.00 per 100
3 Styles
Goldtone
#2006G
Silvertone
#2006S
Concentric
Silvertone
#2102S
Metalized Plastic Butterfly Beads
2 Styles: Small and Large
Silvertone only
$10.00 and $12.00 per 100

Small 5mm
#3812S
$10.00 per 100
Large 9x6mm
#2101S
$12.00 per 100
Last Updated on Monday, 29 December 2008 23:01
---
Trash City
P.O. Box 13653, Scottsdale,
AZ 85267, USA
Tel: 602-399-9500
Toll Free Fax:  866-234-5324
E-mail: info@trashcity.com
Copyright © 2009 Trash City. All Rights Reserved.